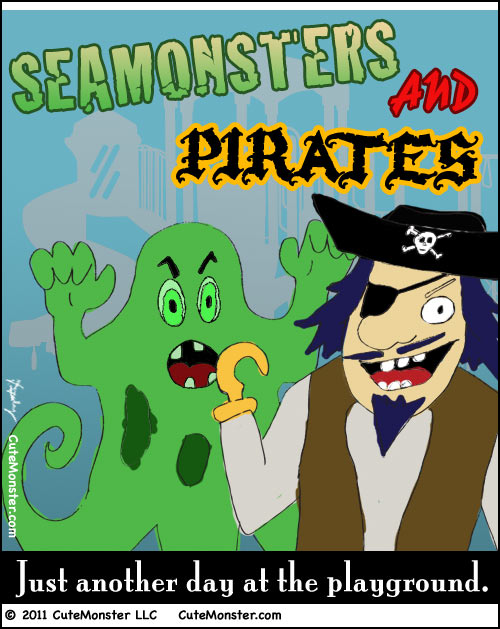 The illustration above was inspired by a memorable day at the playground with my son. At the time I was irritable due to a bout with allergies and not particularly in the mood to engage in play time with my boy. After witnessing another Dad having a boisterously good time pretending with his son, I was inspired to partake in the fun as well. It was a reminder to me of the importance of play for both parents and children.
You can read the story here:
Remembering the Play in Playground
By the way, if you think I should use this artwork for t-shirts, please leave a comment below. Based on the response, I'll go ahead and add them to the collection at the CuteMonster store.