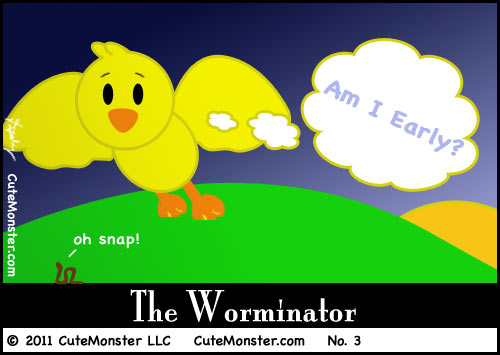 The illustration above was inspired by the need to introduce time management to my toddler. The school day rush hour became quite the maelstrom in our home. Frustrations became exacerbated, tempers flared, and everyone ended up late and cranky. We were ready for a change.
You can read the article here:
If you think I should use this artwork for t-shirts, please leave a comment below. Based on the response, I'll go ahead and add them to the collection at the CuteMonster store.