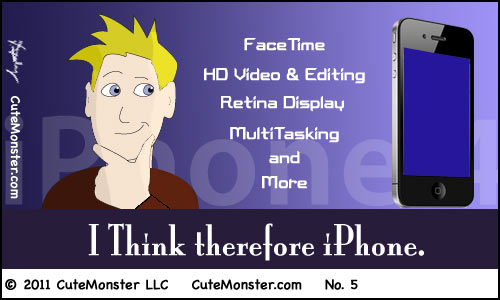 The above illustration was inspired by my deep desire in 2010 to possess an Apple iPhone 4 since it was scheduled to be released around the same time as Father's day. I believe my argument was quite compelling.
You can read the article here:
If you think I should use this artwork for t-shirts, please leave a comment below. Based on the response, I'll go ahead and add it to the collection at the CuteMonster store.