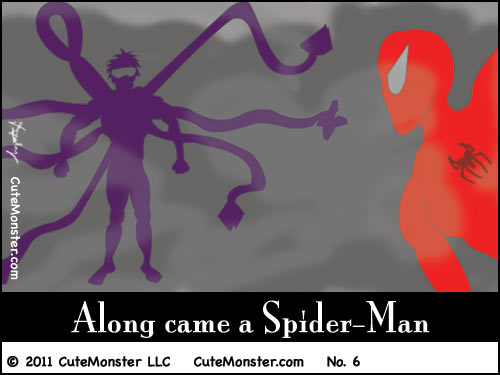 The above illustration was of an imaginary superhero battle I waged as a child. I created the image to be used in conjunction with an article for "Comic Book Literacy", an important documentary film conveying the idea of how comic books can play an integral role in engaging kids to read.
You can read the article here:
If you think I should use this artwork for t-shirts, please leave a comment below. Based on the response, I'll go ahead and add it to the collection at the CuteMonster store.