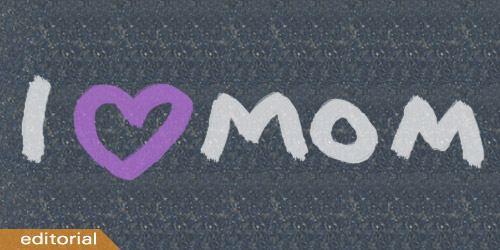 I've never been a fan of commercially driven holidays such as Mother's Day. Add in the layers of guilt associated with not acknowledging your Mom and you have the makings of an enormous last minute spending spree. How else can one explain paying over $100 to purchase and ship a bouquet of flowers? Yet there we are, credit card in hand, grateful to pay inflated prices allowing us to lift the crushing weight of guilt from our shoulders. It all seems so unnecessary. Especially when most mothers would much rather have a hug or some other genuine expression of love. So how do we reclaim the day from commercial entities and return it back its rightful place as a family oriented occasion? I've come up with a few suggestions.
How to make Mother's Day less commercial
Forget the flowers. Florists ratchet up prices taking advantage of the guilt laden, last minute gift buying masses.
Home cooked meals shared with family mean more than dining at any restaurant.
Be generous with Hugs. Not only do they warm the heart they may protect it as well. According to the American Psychosomatic Society, a hug or even holding hands with a loved one can reduce harmful stress.
If you have young children, have them make greeting cards for Mom and Grandma. The activity will provide a fun craft opportunity for the kids as well as priceless creations which will be highly cherished by the recipients.
Have a real conversation. Speaking to each other by phone or text or even video chatting can not replace a face to face interaction. Human beings by nature are hard wired for real connectivity between each other.
How do you celebrate Mother's Day? What suggestions do you have to make Mom's special day a less commercially driven affair?