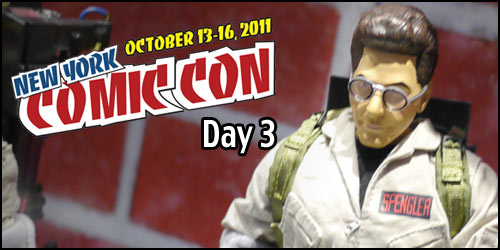 On my third day at the 2011 New York Comic Con, I went to the Press room to interview Ken Denmead, the Editor-in-Chief of Wired.com/geekdad, to discuss geek culture, the history of Geek Dad, the third Geek Dad book, and details about the planned Geek Dad movie.
Ken Denmead Interview
Below are a few more images from the show. Click on a picture to view a larger sized image gallery.
In case you missed it:
2011 New York Comic Con : Day 1