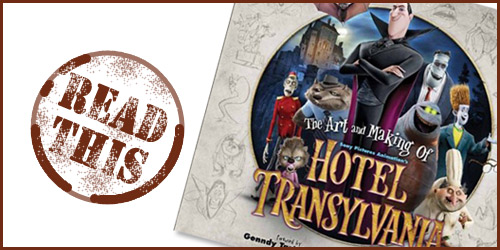 The animated feature "Hotel Transylvania" from Sony Pictures Animation and director Genndy Tartakovsky, injects the classic horror monsters world with a fresh comedic take on the creatures of the night. Audiences have responded favorably to the movie resulting in a top position for weeks at the box office. Based on anticipated enthusiasm for the movie, Titan Books released "The Art and Making of Hotel Transylvania" by Tracey Miller-Zarneke. An inside look featuring concept art, character sketches, storyboards, digital art, interviews and more.
What's the appeal of this book?
"The Art and Making of Hotel Transylvania" is a lavishly produced tome that breaks down the finer details of what's behind the making of a quality animated feature. In addition, the book is physically sized to be a coffee table book that facilities the appreciation of visually striking imagery. The progression of the character development in conjunction with interviews of the creators of the art work will inspire seasoned professionals as well as new artists. I personally enjoyed the re-imagining of classic horror monsters from visions of terror to an engaging comedic group of friends brought together by their commonly shared experience in the world.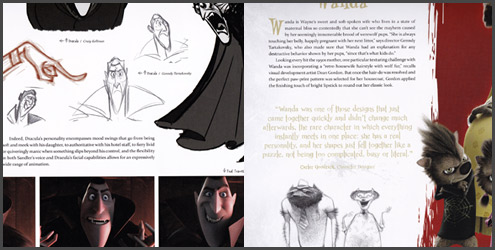 Overall Grade: A-
Recommended for ages 7 and up.
Pros: A great coffee table book for Animation fans both young and old.
Cons: It's size doesn't lend itself to portability.
Purchase the book from Amazon: