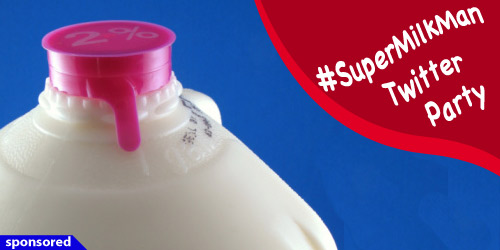 Filed under the strange but true category of my life, I've been chosen as an official entrant for the #SuperMilkMan Contest. What, pray tell, is a #SuperMilkMan contest? A wonderfully zany contest cooked up by the good folks at Life of Dad and the Breakfast Project Campaign featuring The Rock. I'll be creating a short video in the near future in order to potentially win a trip to NYC or LA to meet The Rock in person. I've also been asked to be an active participant in the promotional campaign to spread the word to the masses. I guess they figured my endless battles to get my kids to drink their milk qualifies me as a seasoned veteran about all things dairy.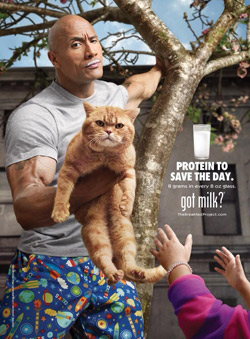 This Thursday, August 15th at Noon EST, I'll (@CuteMonsterDad) be co-hosting a #SuperMilkMan Twitter Party along with @ChrisRouty, @LifeOfDadShow @MilkMustache, @TommyRiles and @DiaryDad. You'll need to use the hashtag #SuperMilkMan. The grand prize will be a 16GB iPad Mini! You'll also have a chance to win one of five "The Rock – Milk Gift Packs" valued at $98 each. Given the fun nature of the promotion, I wouldn't be surprised if The Rock himself joined the party.
See you there?
Disclaimer: I'm being compensated by the Life of Dad LLC for both my participation as an entrant of the #SuperMilkMan Contest and the promotion of the #SuperMilkMan Contest. I am absolutely not being compensated (except by unconditional love) to wage epic battles with my kids to drink their milk. Yet oddly enough,they never fight with me when it comes to eating ice cream.