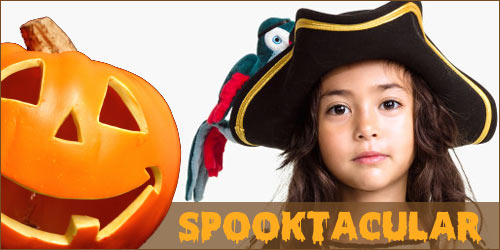 Halloween grows in popularity every year despite the diminishing activity of Trick or Treating in local neighborhoods. Numerous events pop up offering thrills and chills as well as good natured family fun. For kids, Halloween imparts a unique brand of creative excitement in which one's imagination can soar. For parents, Halloween presents a fun opportunity to bridge the divide between generations reminding us we're all kids at heart. In the spirit of Halloween, we plan to compile a list over the next 10 days of spooktacular local events, news, and more. Feel free to add what's happening in your area in the comments section below.
Halloween Costumes
Buying Costumes for a Good Cause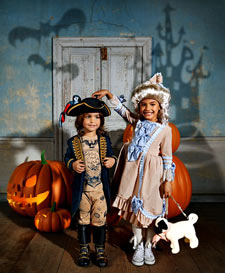 Fashionistas love H&M for their relatively low priced yet stylish clothing. What's particularly intriguing about H&M for Halloween is their selling a special collection of kids Halloween themed clothing with 25 percent of the proceeds going to UNICEF's All For Children fund. Unlike typically cheaply made costumes, these are excellent quality clothing items which kids can wear for fun all year round.
New York's Premiere Costume Shop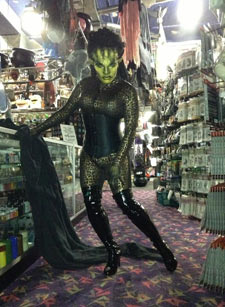 Abracadabra NYC has been an institution for buyers of costume, makeup, props, and more. Interested in custom fangs? No problem. Need makeup for a horror movie? Absolutely. They carry professional grade makeup, costumes, and props as well as a wide range of Magic products. Tourists and creative professionals alike flock to the store to check out what's new and to simply look around. Worth a visit to take in the ambience. Allow for some extra time as the month of October is their busiest time of year.
Pumpkins
The Haunted Pumpkin Garden at the NYBG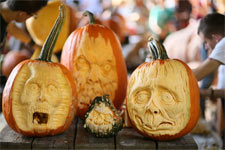 According to the New York Botanical Garden web site "Pumpkin sculptures of spooky scarecrows, frightening spiders, sneaky snakes, and more await discovery at every turn in the Everett Children's Adventure Garden. The display includes more than 500 intricately carved pumpkins that are sure to capture your youngster's imagination. Every day kids can play inside a "gourd-geous" Pumpkin House, put on a scary show at the Pumpkin Puppet Theater, look for wiggly worms, and join a Halloween Parade, while every weekend offers even more treats." Now through October 31st. Learn more.
RISE of the Jack O'Lanterns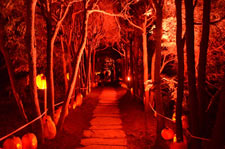 According to RISE of the Jack O'Lanterns web site "Over 5,000 hand-carved and illuminated Jack O'Lanterns take over one of Long Island's most treasured historic mansions, Old Westbury Gardens! RISE of the Jack O'Lanterns features carvings from dozens of local artists and sculptors in a unique walk-through experience that's suitable for visitors of all ages." Weekends through Nov 3rd. Advanced Tickets required.
Day Trips
Boo at the Zoo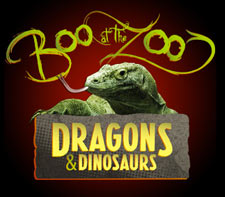 According to the Bronx Zoo web site "October weekends at the zoo feature hay mazes, costume parades, musical theater, magic, and more. Visit bats, owls, vultures and other winged icons of Halloween, then embark on a trip back in time as you ride our Dinosaur Safari" There's just something about having a Halloween themed Zoological park that makes perfect sense. It's truly an annual tradition for scores of New Yorkers. Be sure to wear comfortable shoes and pack snacks for the kids. Weekends through November 3rd. Learn More.
What's happening for Halloween in your area this year? Please leave a comment below.
Connect with us on Facebook too.