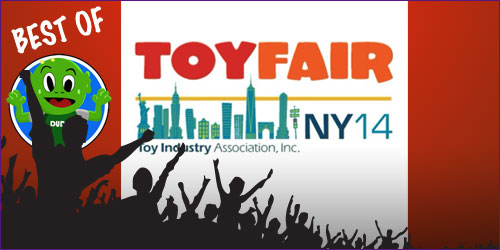 It's been several weeks since the 2014 New York Toy Fair. We've taken our time to thoroughly assess the sheer tonnage of new toys presented at the epicenter of the toy industry universe. Make no mistake, exhibitors compete for attention with the ferocity of hungry, hungry hippos. Create the right mix of products and win the hearts and minds of millions. Fail and end up with heavily discounted toys at local 99 cents stores. Given the stakes at hand, CuteMonster.com is happy to announce the winners of the 2014 NY Toy Fair Best of Show.
In the list below you'll find our picks for 2014 NY Toy Fair Best of Show. Information from the manufacturer is provided as well our own opinion about each product.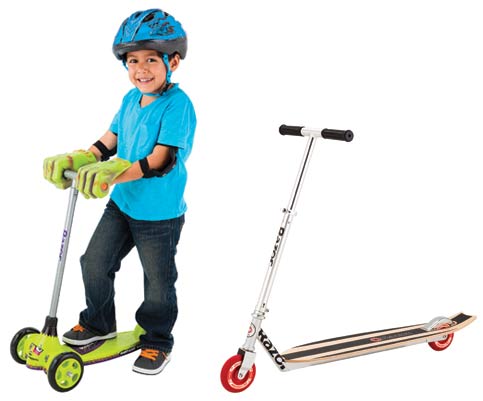 Best Outdoor Play Riding Toy for Kids – Razor Jr. Zombie and Monster Kix three-wheel scooters
Sidewalk dwellers beware – kid Zombies and Monsters are ready to cruise! Preschool kids love to role play and they're always on the move, so now they can do both. The new Razor Jr. preschool scooters with popular zombie and monster themes are great for some silly scootering fun! The Zombie and Monster Kix scooters have over-sized, soft-molded handlebar grips that look like creature hands with matching deck graphics. The stand- alone design helps young riders build coordination and the tilt-to-turn feature helps them learn to steer.
Availability: Spring 2014
Ages: 3 and up (up to 45 pounds) MSRP: $44.99
CM Take: We think the combination of imaginative design, adventure, and exercise potential make this scooter a winner.
Best Outdoor Play Riding Toy for Older Kids and Adults – Razor California Longboard kick scooter
Cruise into the sunset on this classic! We know older kids and tweens love to cruise on longboard skateboards. Now they can ride the longboard wave, scooter style, with the California Longboard scooter. This classic scooter is the ultimate stretch ride with its extra-long, stylized wooden deck, super-sized urethane wheels and integrated kick tail. Razor's keepin' it cool in California.
Availability: Fall 2014
Ages: 8 and up (up to 220 pounds) MSRP: $79.99
CM Take: Big kids and adults alike will love to cruise around on Razor California Longboard kick scooter. This very well could be Mom or Dad's ride to the playground.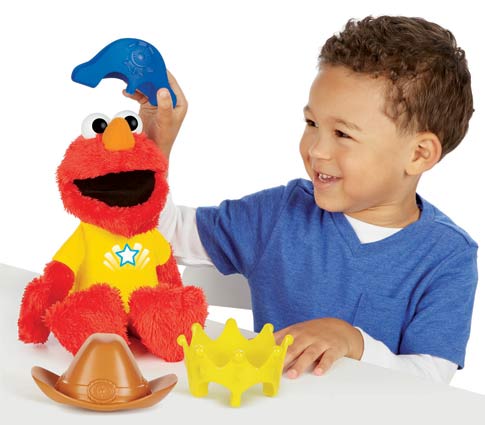 Best Interactive Toddler Toy – Hasbro Let's Imagine Elmo
Bring the learning adventures from the Elmo the Musical segment on Sesame Street off the screen and into the family room with the interactive LET'S IMAGINE ELMO plush! This cute 13-inch Elmo pal comes with three different hats that unlock different imaginary themes and play modes. Place the crown on Elmo's head to play a game of "Prince Elmo Says," pop on the cowboy hat to learn about numbers in the "Countin' Cowboy" game, or put on the sea captain hat for a fun "Sounds of the Sea" game. Kids can also tickle his belly, squeeze his nose, or bounce him for a fun reaction. Four AA Duracell batteries included. Available at most major toy retailers nationwide and on HasbroToyShop.com
Available: Fall 2014
Ages: 2 – 4 years MSRP: $39.99
CM Take: Elmo continues to captivate the little ones. The latest iteration of an electronic Elmo offers up a lot of silly fun.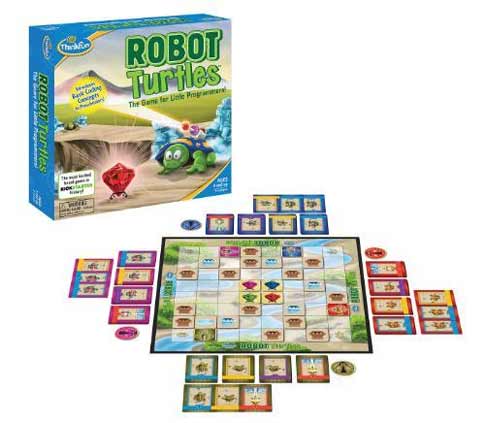 Best Educational Board Game – ThinkFun Robot Turtles
Robot Turtles has a sneaky way of teaching kids – as young as preschoolers – the basics of programming. Inspired by the Logo programming language, the goal is for kids to get their turtle to a matching colored jewel. While kids get to be the programmers and have all the control, grownups act as the computer, following commands and making all sorts of goofy bops and beeps along the way. And, since Robot Turtles is played offline, it also allows for some good old-fashioned family game time!
Available: June 2014
Ages 4 and up. MSRP: $24.99
CM Take: Teaching children the foundations of programming by way of a fun board game is simply inspired game making.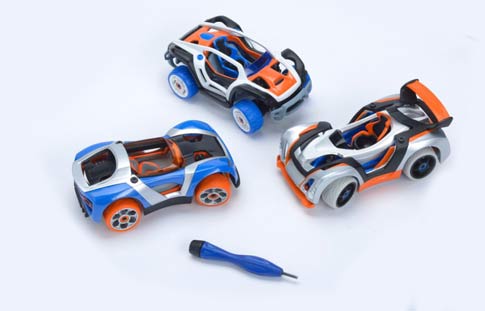 Best Start-up Toy Company – Modarri Toy Cars
Excerpt from Modarri's web site: "There are high quantities of "Throw Away" toys in the market place with closed play patterns. We have had success in creating beautiful toys that parents don't mind having out for company, but also have strong open ended play value to help kids EXPLORE MORE. There is also a desire in the marketplace for durable toys, as parents tire of toys breaking too quickly."
CM Take: The founders of Modarri Toy Cars have truly tapped into the idea of what makes toys great. Check out our video interview with 2 of the 3 founders.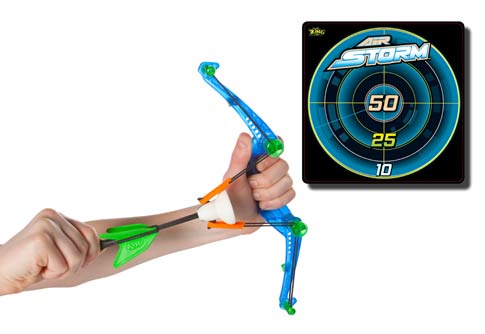 Best Indoor/Outdoor Sport Toy – Zano Bow by Zing Brand Toys
An all-new bow and arrow combo that is about one-third of the size of the bestselling Z-Curve Bow. Combined with new mini Zartz arrows that fly super straight and a cool wall target, kids will have a complete indoor archery set that is safe and "parent-approved" for use around the house.
Available Spring 2014
Ages 4 and up. SRP $9.99
CM take: We think the Zano Bow has the potential to be a fun active toy that will allow little brothers and sisters to play along with their older siblings.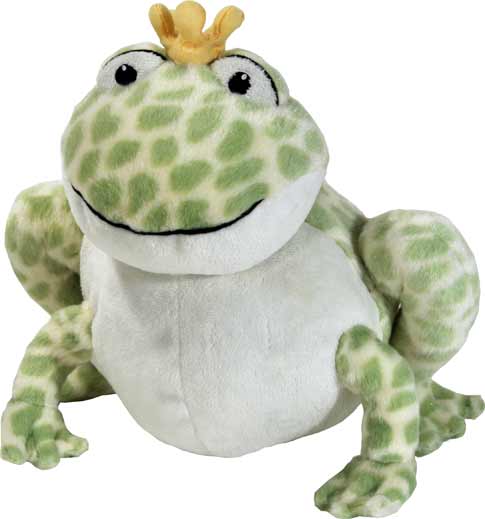 Best Bedtime Helper Toy – Cloud B Twinkling Firefly Frog
Fireflies twinkle in this cuddly Frog's belly to create a magical glow that helps ease children's fear of the dark and ensures a complete night of restful sleep. With its crown-topped head and sweet charm, this special friend offers enchanting playtime fun. Two soothing sounds options including rain and crickets or a lullaby melody help children transition from playtime to bedtime. The 45-minute timer offers a convenient way to ensure complete darkness and silence during children's deep sleep, as recommended by pediatricians.
Available Spring 2014
All ages. MSRP: $31.95
CM Take: Soothing sounds, projected fireflies, and of course the whimsical cute frog make a compelling team to coax the little ones to go to sleep.
Honorable Mention: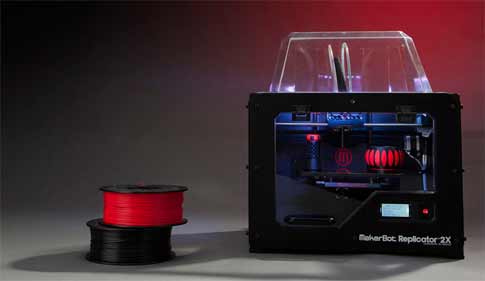 Makerbot 3D Printer
Five years and five generations of MakerBot technology have gone into the creation of this new generation of 3D printers. These new MakerBot Replicator 3D Printers, including the new MakerBot Replicator Mini Compact 3D Printer, which is also available for order and expected to ship this spring, are all powered by the new, user-friendly MakerBot Replicator 3D Printing Platform, which includes an onboard camera, plug and play features, app and cloud enabled workflow, and Wi-Fi connectivity.
Available: Spring 2014
Ages 12 and up. MSRP: $1375 to $2799
CM Take: Although certainly not inexpensive for the average consumer, consider these types of devices used to cost 20x more. In addition, the potential for what can be created is truly limitless. We believe 3D Printing is the future of toy making.