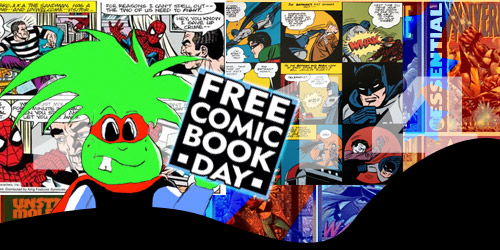 This year Free Comic Book Day falls on Saturday May 3, 2014. The annual tradition has always been a favorite of ours here at CuteMonster HQ. The opportunity to share or introduce the love of reading to children by way of comic books can be an enormous boon to fostering a lifetime of literacy. Stan Lee, creator of Spider-Man and countless other iconic super heroes from the Marvel universe, has provided a special video message to commemorate the occasion.
More about Free Comic Book Day.
We posted about Comic Book Literacy including a preview of a documentary.
Thanks for stopping by at CuteMonster.com. Come join us on Facebook