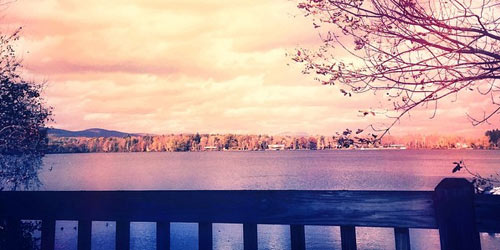 The world should know about Oren Miller. He was a good father, a loving husband to an amazing woman, courageous, graceful, humble, smart, quick-witted, and a talented Dad Blogger. He was the founder of a thriving Facebook Community group aptly named Dad Bloggers. He championed the idea that all fathers can be better Dads. He mentored fathers and encouraged change from within the Dad Blogger community to shift the narrative of what modern fatherhood meant to the world. Advertisers, Film and Television have responded in kind by depicting fathers as competent nurturing parents instead of the 1950s stereotypical "dumb bumbling Dad". Oren Miller also had Stage 4 Lung cancer. He passed away on February 28, 2015 at the age of 41 after a remarkably courageous 9 month battle. He was my friend.
A few words from Oren Miller about the best part of being a Dad:
Oren and I corresponded initially through various social media channels. He'd leave a comment on random posts of mine and I'd do the same for him. Eventually he invited me to a then small Facebook Group he created for Dad Bloggers. He reasoned "why not have one place the community could coalesce for support." Of course he was right. In a few years the group has grown to over 1000 diverse, crazy, talented, wonderful fathers from all over the world giving voice to positive change.
I met Oren in real life at the Dad 2.0 Summit in 2014. Very much the introvert in group settings, he excelled at one on one interactions. He had a way of making you feel you were the most important person in the room. There was an inner strength about the man that instilled confidence as well. You could speak your mind knowing he'd give your point of view respectful consideration. On occasion he'd reveal a razor sharp wit which could take you by surprise. Yet it was his online and written work which truly reflected his persona.
I encourage you to get to know Oren as well. Oren was the first stone dropped in the "parenthood pond" whose ripple effect will be felt for generations. One person can make a difference. He believed heaven could be found on earth in the simple moments, the moments that matter.
Thank you Oren Miller. You will be missed but not forgotten.