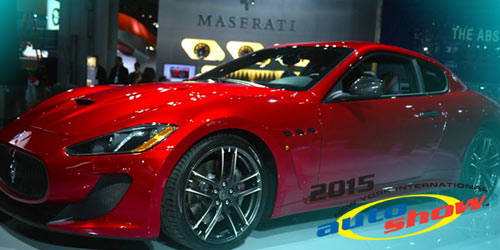 As a kid, I dreamed the future would be all about flying cars. As a parent, on a daily basis I witness the anarchy of shopping mall parking lots and think "nope". In fact I'd much rather have armored plating and an abundance of airbags from head to toe. It's not that I'm against some future incarnation of airborne vehicles, I just want people taken completely out of the equation driving said vehicles. Especially since the proliferation of inherently distracting gizmos have become standard equipment in most cars and SUVs. Automated vehicles would provide the freedom and safety to surf the web, text or video chat, work, or even take a nap. Yes, I like the nap idea don't you? These thoughts and more informed my opinions of car manufacturers latest offerings as I walked the halls of the Jacob Javits Center at the 2015 New York International Auto Show.
The 2016 Cars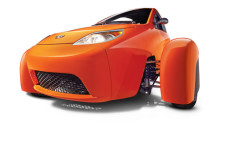 At the 115th New York International Auto Show, automobile manufacturers continue to push the limits of the internal combustion engine. Lighter materials, more efficient power plants, and wind cutting exterior designs, promise to incrementally increase fuel mileage. Also noteworthy, nearly every single car brand offers some variation of either a hybrid, electric, or fuel cell based vehicle. Collectively, the auto industry finally seems to be on the cusp of readying itself for the shift away from fossil fuels. In the interim, niche manufacturers such a Elio Motors, maker of the three-wheeled Elio, look to "provide a fun-to-drive, supereconomical personal transportation alternative".
The 2016 SUVs
With the recent dip in oil prices in the United States, the big bad oversized gas guzzlers have come roaring back. Luxury, safety, high tech gadgets aplenty, and sheer enormous size feature prominently in the 2016 lineup of behemoths. Out of curiosity, I sat behind the wheel of of these monstrosities. Admittedly, I found the abundance of creature comforts undeniably appealing. Still, I can't imagine being able to effectively drive one of these beasts without training. In the wrong hands, these large vehicles could be a public safety issue. In my opinion, SUVs of this size should be given a different classification requiring testing to obtain a license to operate them.
The 2015 New York International Auto Show runs from April 3rd to April 12th at the Jacob Javits Convention Center in NYC. If you're in the market for a new automobile or simply a car enthusiast, this is your event.
Images from the 2015 New York International Auto Show