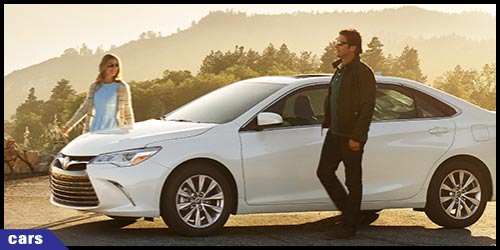 Hey Dads, remember the trials and tribulations of buying your first car? If that meant purchasing a used vehicle you also took on a certain element of risk. The great unknown loomed large because you couldn't always tell how well the previous owner took care of the vehicle. Purchase a used car too quickly and you could end up with a myriad of undiscovered problems in the future. So what steps should one take to avoid these pitfalls? First narrow down your vehicle choices to a historically reliable brand, for example, Toyota. Then you need to determine the cost of ownership for a Toyota. If the cost fits your budget, proceed with the next steps to protect yourself from a possible bad buying experience.
Obtain maintenance and accident history
Before you commit to buying a used car, you need to know as much about its history as possible. In order to find out if your car has been in any accidents, you will need to obtain an accident report from your state's Department of Motor Vehicles. This will list every accident that the car was involved in where there was an official report filed by the police. This is very helpful for a potential owner to have because if a car has been involved in several serious accidents, you would be better off buying a different car that has not been involved in any accidents. You should also get the maintenance records from the owner. If the seller can't provide you with these, you should consider buying a car from someone else. When a seller fails to produce maintenance records, it is usually a sign that the person was skipping routine maintenance.
Get the car inspected
If you are able to acquire an accident report and complete maintenance records for the used car you want to purchase, the next thing you will need to do is have the car inspected by a professional mechanic. The entire car must be looked at before you sign on the dotted line and any money changes hands. If you fail to have a mechanic inspect a used car before buying it, you are setting yourself up for major problems. A mechanic will be able to spot potential problems that could become worse as time goes by, costing you a lot of money in repairs. If the car is a lemon, you need to know about it before you buy it.
Remember, buying a used car needn't be a nightmare. Taking a practical approach to your purchase will not only protect you financially but hopefully provide years of fun experiences on the road.
What was your first experience buying a used car?
Disclosure: CuteMonster.com has been compensated for this post. Opinions are our own.