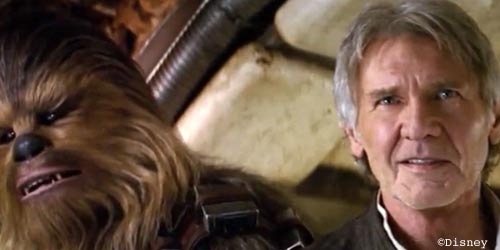 Let's just put it out there. We love Star Wars and can't wait to see the new sequel, The Force Awakens, next month on opening day. But watching a video of Harrison Ford surprising a series of unsuspecting Star Wars fans who've donated to the previous Star Wars/Omaze charity campaign really delights and inspires.
The video's purpose is to launch a new Star Wars: Force For Change fundraising campaign that will benefit 15 charities selected by director J.J. Abrams and the Force Awakens cast. For every $10 participants give, they'll be entered for a chance to win the grand prize. Two winners who'll get four tickets each to the Force Awakens premiere in London or Los Angeles where they'll walk the red carpet, meet the cast, and attend the after-party. The campaign ends on Dec. 4 so enter soon and may the force be with you!
You can go here to see to donate and see the details of the causes being supported.
The Force Awakens debuts December 18, 2015.