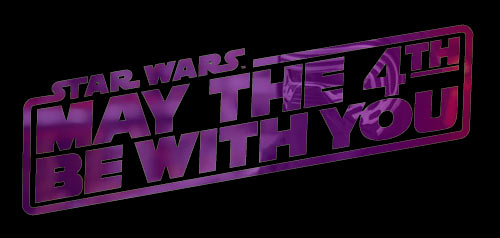 Star Wars fans literally span the globe in the hundreds of millions. They represent folks in just about every demographic imaginable. So when May the Fourth rolls around on the calendar, it's more than a big deal, it's a bonafide science fiction nerd celebration. Collectively, The Force has been strong in our lives at CuteMonster.com for generations. We thought'd it be fun to share a few ideas to celebrate what's come to be known as Star Wars Day.
Star Wars Day Round-up
Get Crafty You Can.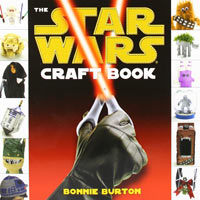 Bonnie Burton has worked for George Lucas and is a dedicated knowledegable advocate of all things Star Wars. She also happens to be a talented writer with a gift for crafting. Hence, her book, the Star Wars Craft Book. You'll discover all sorts of ridiculously clever, fan-oriented ideas on how to create Star Wars related craft projects from the comfort of your home.
Make Star Wars Themed Lunches You Will.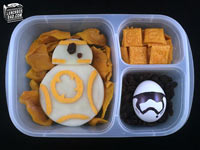 Beau Coffron aka Lunchbox Dad channels his inner creative Jedi to produce 10 amazing ideas for Star Wars Bento lunches. All made with healthy ingredients, these are lunches kids of all ages will love. We're still crossing our fingers he'll one day have a delivery service. Get working on that Beau! That disturbance in the force you feel is all of us getting hungry from the sight of tasty food ideas!
Spaceships that Come Alive You'll Make.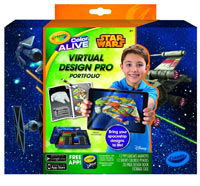 Virtual Design Pro Portfolio Star Wars from Crayola is a fun twist on coloring books. Using their free app you can customize your physical coloring creations in the virtual world on a smartphone or tablet. It's a pretty ingenious integration of tech and art which should keep young padawans happily entertained.
How do you celebrate Star Wars Day? Feel free to comment below or join us on our Facebook page.