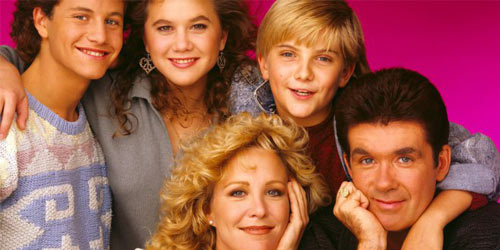 Alan Thicke passed away at the age of 69. He died of heart attack yesterday. He had been playing hockey with one of his children. Alan was best known to millions for the role of Jason Seaver, a work-at-home-Dad in the 1980s situation comedy Growing Pains. His character exemplified the positive influence a father could have on his kids when placed in the position of primary care provider. As a Dad, Jason Seaver wasn't perfect, yet he was always present. The audience discovered it wasn't just the kids who experienced growing pains, it was the entire family.
Since I was just a kid when the show was on the air, naturally I identified with the plight of the children on the series. Now that I'm a Dad, I realize the profound impact Alan Thicke playing on-screen father Jason Seaver had on me. It's no stretch of the imagination to think that Alan Thicke's own concept of fatherhood influenced his portrayal of Jason Seaver. Jason demonstrated fatherhood in all its joys and frustrations. He made mistakes and learned from them. He could be foolish and wise from moment to moment. He could be strict or fun. He adapted. He made the idea of being responsible for one's kids plausible rather than a catalyst for crisis. He was far from the atypical 20th century bumbling Dad stereotype. He, among other exemplary TV Dads found on shows such as Family Ties and The Cosby Show, influenced generations.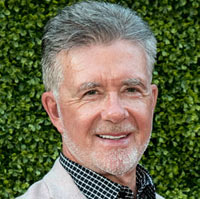 Aside from acting, Alan Thicke was a musician and a songwriter who wrote theme songs for television shows. But most importantly, he was an engaged father up until the very end. He'll be missed but never forgotten. Thanks to Alan's contribution to parenting, there are millions of Dads sharing the laughter and love.
How did Alan Thicke's role of Jason Seaver on Growing Pains affect you as a modern Dad?