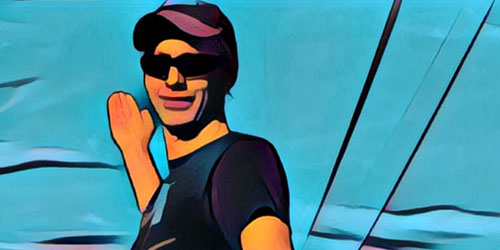 As long as I've been inhabiting this little blue planet, I've loved eating cereal. It nourishes me without requiring focus. I'm free to wander in thought. When I return from my mind's journey the bowl's empty yet I feel complete. As a Dad, I see this existential pattern forming with my children. They too will experience finding Zen in a bowl of cereal.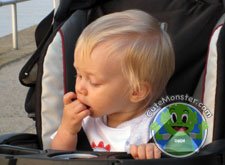 My go-to cereal choice since childhood has been Cheerios®. The small O-shaped bite-size foodstuff universally spark curiosity with kids of all ages. They possess a crunchy texture and dissolve fairly quickly in your mouth. Children scoop them by the handful. When my kids were younger, I often packed Cheerios® with me for snacks when I took them outside for our daily adventures. Even though they had about 6 teeth total between them, they created a symphony-of-crunch in the stroller as we navigated our way to the park.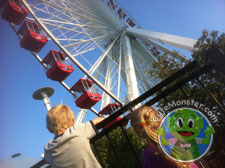 As they grew older so too did the scope of our fun together. Air travel, road trips, and more expanded our collective horizons. I love the fact that as a family we evolved together. As an adult, one often feels personal growth will inevitably stagnate. Children turn that self-defeating thought process on its head. They reawaken the wonder. You discover you can shake off the old you and step into the new.
Still, along the path challenges await. Struggles trip up the best of intentions. Sometimes we stumble. Growing pains shape the conversation. We become disillusioned, awkward facsimiles of our true selves. At these moments, I've found quiet introspection useful. Enter the Zen in a bowl of cereal motif.
Below we had the good fortune to munch on one of new favorite varieties of cereal, namely Very Berry Cheerios. If one must seek a state of Zen, crunchy taste of berry goodness certainly makes it deliciously fun.
I don't know what the future holds for my family. Life moves pretty quickly. Being able to stop and look around means everything…one bowl of cereal at a time.
Disclosure: I have partnered with Life of Dad and Cheerios for this campaign, but my opinions are my own. The cereal too! All mine, mine, mine!