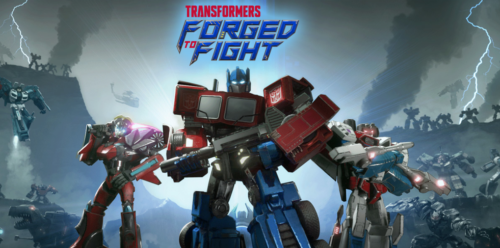 Transformers fans rejoice. A new trailer has just been released at PAX East for the upcoming 3D action-fighting game for mobile. Handheld games have come a long way since the nascent days of the Nintendo Gameboy. Most smartphones and tablets are arguably comparable in graphics prowess to game consoles. The 21st century is turning out to be not too shabby!
Read the Press Release:
TRANSFORMERS: Forged to Fight is a new 3D action-fighter and character collection game that gives players access to nearly every era of the franchise's history, challenging gamers to assemble the ultimate team of Transformers characters, including Autobots and Decepticons from the animated TV series, blockbuster films, as well as fan-favorites from the Transformers comic book series and Hasbro's line of iconic figures. As fans assemble their team, they will forge alliances, battle other players and dive into a unique storyline that goes beyond good versus evil.

The game is developed by Kabam, the masterminds behind long-time chart-topper MARVEL Contest of Champions.
Check out the Trailer
If you could pick one of the Autobots or Decepticons to be your champion, who would it be?