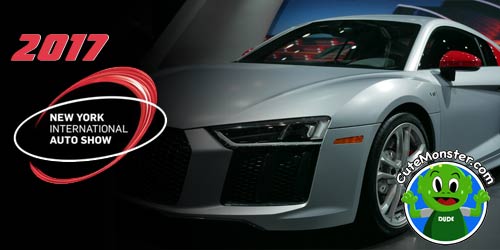 You can always tell the theme of the NY Auto Show. I couldn't help notice the emphasis on electric and hybrid-powered vehicles. Huge banners as well as giant flying pigs boldly announced innovation. Despite the Trump administration's recent reversal of environmental standards for the automotive industry, forward progress remained intact. We picked the best in show.
Best of the NY Auto Show
Family Transportation
CHRYSLER PACIFICA HYBRID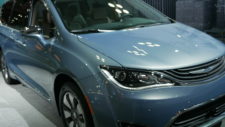 Powered by an electric motor and gasoline engine, the Pacifica Hybrid automatically switches between electric power and hybrid power. The battery self charges via regenerative braking, which captures energy from the brakes when they are applied. According to Chrysler, owners can expect the Pacifica Hybrid to average 84 MPGe when using both electricity and gas. Factor in the practicality in terms of storage and seating for a minivan and you have quite the compelling package.
2018 TOYOTA CAMRY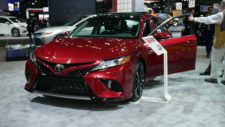 One would be hard-pressed to remember a time when the ubiquitous Toyota Camry wasn't a best-selling family vehicle. Toyota refreshed its 2018 model adding a bit more edge and style to an already winning package. One can expect the same comfort and reliability as well as host of tech-oriented upgrades and amenities including Toyota Safety Sense™ P (TSS-P) 13, intuitive driver-centered controls, panoramic glass roof with moonroof, dual exhaust with quad chrome tips and more.
Luxurious Land Yacht
2018 LINCOLN NAVIGATOR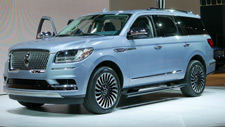 "Bigger than big" in a new world defined by how huge things can be. Opulence for decadence's sake makes a comeback with the 2018 Lincoln Navigator. Truly, they spared no expense. Despite being massive in stature, the handsome design captures luxury in a beautifully alluring symmetric form. If price and fuel economy matter to you, we suggest you look elsewhere. Self-indulgence reigns supreme with this SUV.
Ridiculously Speedy SUV
2018 JEEP GRAND CHEROKEE TRACKHAWK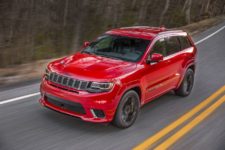 The Jeep Grand Cherokee already has received numerous awards and accolades for its off-road prowess. Naturally, the engineers decided to drop in a 707-horsepower V8 engine into the mix. The result? You can launch this Jeep Grand Cherokee Trailhawk from 0 to 60 mph in 3.5 seconds and up to a top speed of 180 mph. That, good friends, is insanely fast for a vehicle this size. Once again, fuel economy won't be a selling point.
Imported Luxury SUV
Maserati Levante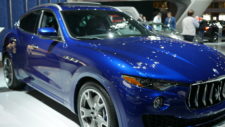 Italian automaker Maserati graces the luxury SUV market with the Levante. Maserati promises the Levante provides the highest levels of comfort while delivering outstanding performance, even in the most extreme conditions. I can attest it's certainly eye-catching and will be the envy of those pulling up to the local Starbucks after morning Yoga class.
Best Concept Vehicle
TOYOTA FT-4X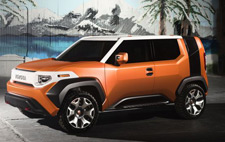 Toyota takes modular design to the next level. The armrest is also a North Face sleeping bag. The handlebars are water bottles. The dashboard is a boombox. The trunk doors contain a hidden warmer and refrigerator. There's no word if this concept will ever become a production model but the inherent functionality of the sum of its parts impresses.
What's your dream car?
But wait, there's more! Check our 2017 NY Auto Show Image Gallery
Just click over to our CuteMonster Facebook page to check out the gallery.
Here's a test drive of the 2018 Jeep Compass Trailhawk:
Related: