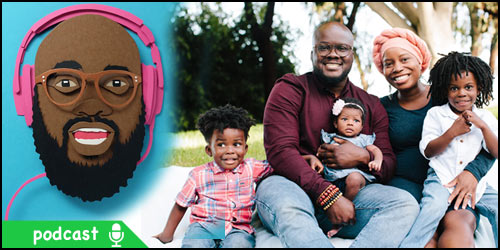 In this episode of the CuteMonster Show I spoke with Hip Hop Music and Spoken Word artist Beleaf about his new album "In Fatherhood" as well as his thoughts about being a stay-at-home Dad. Beleaf also discussed his ambition to change society's misconception of what it means to be a Black father. His wildly popular YouTube series titled Beleaf in Fatherhood takes us on genuine Black Family's journey living in the United States in the 21st century.
Beleaf Highlights from the CuteMonster Show
We've got to celebrate the weirdos. That's how art has influenced me as a parent. But more so, my music now comes from a place of being a father.

I want to really shed some light on Black fatherhood specifically because that's one of the things that's misrepresented most in culture, that Black Dads aren't around.
Subscribe: Apple Podcasts | Android | Email | Google Play | Stitcher | RSS
Who's Who in this Episode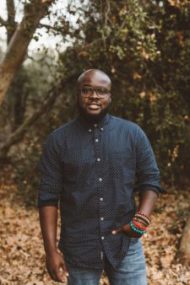 Beleaf has made a career of doing Hip Hop Music and Spoken Word for 11 years. He's traveled all across the country and internationally but he feels his true calling is being a father. So he took all the energy that he put towards Music and focused it all on his YouTube series called Beleaf In Fatherhood which shows the Realistic side of being a stay-at-home dad two 3 adorable children. His YouTube series is growing fast and he wants to share how beautiful relationships can be when you focus on forgiveness.
"In Fatherhood" Album via iTunes
Facebook Page
Twitter @BeleafMel
Rating and reviewing The CuteMonster Show podcast on iTunes and Stitcher really helps us out. Also, if you like what you've heard, please share this post so that other people can discover The CuteMonster Show! Be sure to catch up with our previous podcast episodes.
Thanks for listening! Connect with us on the CuteMonster Facebook page.