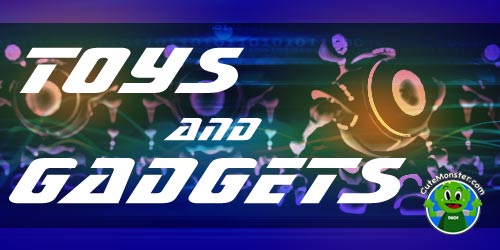 Sometimes a first look is all you need to be enamored with cutting edge technology gear. The initial impression often transcends and negates even the most practical minds. Our emotions hold court as our desire to obtain the latest object of fascination takes over. Such is the case for a couple of products I stumbled upon recently. The first is the Air Lamp – a levitating portable lamp courtesy of Levof Technologies. The second is from LIttleBits. They've just released a code kit that will appeal to educators and kids alike.
Air Lamp: The Levitating Portable Lamp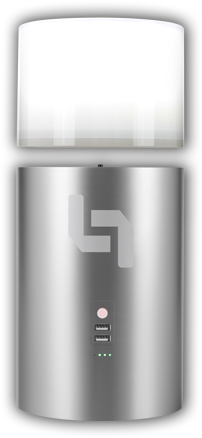 This ingenious device is currently actively seeking financial backing via Kickstarter. Based on my own first impression of the product, I think they'll easily meet and surpass their goal. The Air Lamp is sleek looking, portable, runs on a rechargeable battery, has a couple of usb ports, and includes a light source that levitates above the energy base. In addition, it comes in 3 colors: silver, rose gold, and black and once fully charged, the battery can last for at least 12 hours. In case you were wondering what happens if it runs out of power, the lamp will automatically lower itself from a floating position. Just that little feature alone will evoke a sheepish grin. For a gadget aficionado, all the boxes have been resoundly checked. 21st Century minded decorators will be delighted as well.
LittleBits Code Kit
At a recent toy industry event, I had the good fortune of being introduced to LittleBits latest release, namely the LittleBits Code Kit. Created primarily for the education market, the kit gets students to learn to code by building games. I loved the hands on aspect provided by the kit. Students literally build using their hands while incorporating the tech to make it work. Online tutorials are available for starter projects but the magic happens when students become inspired to create their own projects.
Related:
Check out and subscribe to our YouTube Channel for more tech news and reviews!
Love podcasts? Catch up and listen to episodes of The CuteMonster Show.
Connect with us on Facebook too!