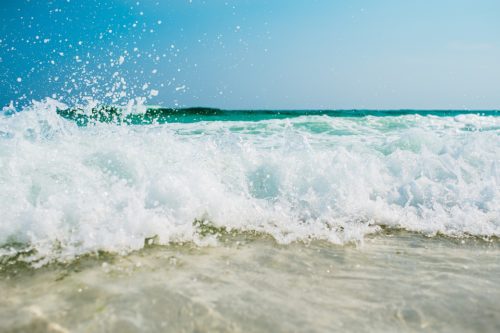 Summertime conjures up images of family fun at the beach, amusement parks, dips in the pool, and adventures to exciting destinations. Yet as the cliché goes, time flies when you're having fun. A phrase that must have been originally coined at the end of Summer. This time of year can be tough on parents and kids alike. A question surfaces about how to fill the void between the last days of summer and the beginning of school. After asking several experienced parents as well as tapping into our own experience, we at CuteMonster.com have come up with some helpful tips.
Fun End of Summer Tips for Kids
Take Day trips. Simple daytime activities can be overlooked in preference to more extensive travel during the summer. Day trips offer a variety of choices during the week. Visits to museums, zoos, aquariums, and more offer kids exposure to the city they live in.
Get Crafty, crafting that is. Crafts don't need to be overly complex in nature. A piece of blank paper and some crayons can send a kid's imagination soaring. Using an oversized piece of paper taped down to the floor offers a different take on a familiar activity while providing an opportunity for collaborative art work between children. Learning Origami can be fun.
Get to the Library. As much as kids may protest at times about keeping still and reading, they really do love the tactile feel of books. Plus the library offers opportunities to socialize with other kids as well as summertime programs for children.
Visit school. For many young children, the anxiety of attending a new school can be overwhelming. Fostering familiarity with the upcoming morning commute can help ease their fears.
Go Biking. Few fitness activities for kids offer the unique experience of a bike ride. It builds confidence, inspires creative thinking, and literally propels them forward on their own adventure.

What do you think? How do you make the end of Summer fun for the whole family?

More from CuteMonster

Be sure to subscribe to our YouTube Channel.

Love podcasts? Catch up and listen to episodes of The CuteMonster Show.

Connect with us on Facebook too!