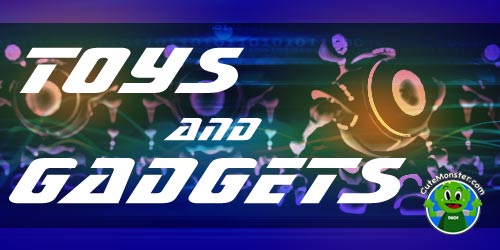 If you've been eagerly awaiting the release of Star Wars: The Last Jedi this December, then you'll love the new toys that were just announced for Force Friday. Not surprisingly, tech based toys will reign supreme. Whether it's AR lightsaber battles, droids, or drones, there's something for everyone. One thing's for certain, it's a phenomenal time to be a Star Wars fan.
Who doesn't dream of being able to have an actual lightsaber battle with one's favorite Star Wars villains…that is, without being personally dismembered of course. Lenovo has released what may be the closest to achieving this elusive goal. Players arm themselves with #AugmentedReality Lightsabers and train to become a Jedi Master with Star Wars: Jedi Challenges. If the haptic feedback on the lightsaber is up to par, then count us in as one of the millions adding this to their holiday wishlist.
Sphero just launched new remote-controlled toys: BB-9E, the First Order's version of BB-8 and everyone's favorite original rascal droid, R2-D2. We love that the R2-D2's sounds emanate from the droid itself rather than the app via one's smartphone speaker.
Toy drones have been fairly hit or miss with the majority falling into the latter category. Yet these new Star Wars drones produced by Propel seem to be stellar. Just the 8 hour battery-life alone will be a game changer. We can't wait to test these out.
Related
More toys and gadgets!
Be sure to subscribe to our YouTube Channel.
Love podcasts? Catch up and listen to episodes of The CuteMonster Show.
Connect with us on Facebook too!