CuteMonster.com is an entertainment website for modern parents, family and friends. In recent years, many fathers have expanded their role in parenting due to job loss courtesy of the global financial crisis.  Others have simply made a conscious decision to take on the challenge of becoming an engaged parent.  Whatever the reason, you are not alone. Welcome to the club and LET'S HAVE SOME FUN!
Vincent Daly – Founder, Publisher, Editor-in-Chief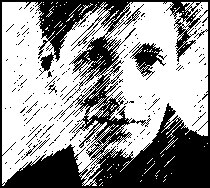 CuteMonster.com was founded by Vincent Daly in 2009. Vincent is a digital media professional, graphic designer, writer, actor, artist and most importantly a husband and father.

Contributors
CuteMonster.com works with an assortment of writers and experts adding to the variety of content found on our website.
Connect with Us
RSS | Newsletter | Facebook | Google + | Pinterest | Twitter
Work with Us
Sponsorships, sponsored content, and social media promotion: Please send us an email at info [at] cutemonster.com or fill out our contact form.