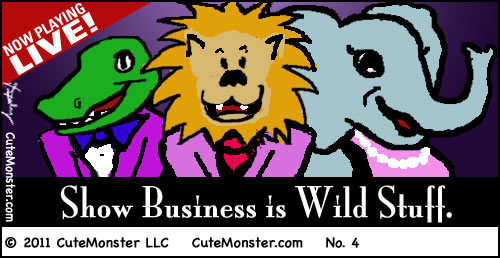 The above illustration was inspired by the time I took my son, then 3, to his first live theater performance. We had both anticipated a thrilling afternoon filled with tales about animals along with spirited musical performances. What we experienced turned out to be an anthropological case study.
You can read the article here:
Kids Theater (B.Y.O. Riot Gear)
If you think I should use this artwork for t-shirts, please leave a comment below. Based on the response, I'll go ahead and add it to the collection at the CuteMonster store.