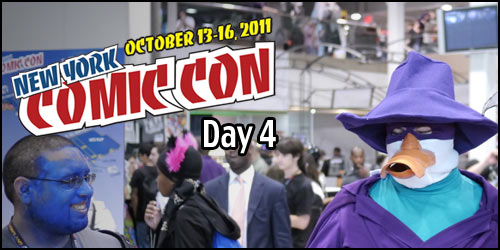 It was the last day of the 2011 New York Comic Con. A palpable energy filled the show room floor as both visitors and exhibitors alike hurried to complete their business before the convention came to a close. I caught up with comic book writer and novelist Keith DeCandido to interview him about the state of comic books in the 21st century, the impact of comic books on literacy, and an overview of his current projects.
Keith DeCandido Interview
Below are a few more images from the show. Click on a picture to view a larger sized image gallery.
In case you missed it:
2011 New York Comic Con : Day 1
2011 New York Comic Con : Day 2