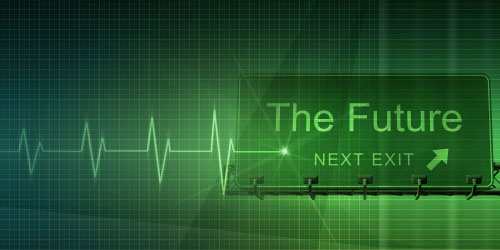 The concept of extending human life expectancy has been an ongoing quest throughout history. Countless scientific breakthroughs have enabled the average person's life span to double. Google thinks humanity can do better. Its new company, Calico, will focus on eradicating illnesses afflicting the geriatric population, well-being, and extending life expectancy. Yet until those scientific breakthroughs come to fruition, there are steps the average healthy person can take to ensure a better quality of life.
Below are 10 ways to increase your longevity:
Love – The health benefits of love are actually measurable. For example, a University of Pittsburgh study found that women in good marriages have a lower risk of heart disease than those in high stress relationships. Another study by The National Longitudinal Mortality Study shows that married people live longer.
More Sex – A healthy sex life improves one's immunity, increases self-esteem, lowers blood pressure and more. See WebMD for their list of 10 Surprising Health Benefits of Sex.
Hugs – According to a study by the University of Vienna, Hugging someone you care about each day can improve memory, reduce stress, lower fear and anxiety, and promote general well-being. Interestingly, hugging someone you don't care about has the opposite effect.
Laughter – There aren't any conclusive studies to date confirming the benefits of laughter but the research has been promising. Besides, people who laugh often usually have a more positive outlook towards life.
Sleep – This one seems os obvious yet so many of don't get enough sleep. We perform better in every way when we consistently get the proper amount of sleep. Not surprisingly, less sleep long term accelerates aging.
Eat Well – Skip the junk food and follow a healthy diet. Simple enough right? Yet like most of us who don't subscribe to the commonsense approach of getting enough sleep, easy access to jump food can be an overwhelming temptation to avoid. One idea to try is to not buy these products at the supermarket. Then you won't be tempted at home.
Friendship – Having people in our lives who truly understand and connect with us can be invaluable. Being able to talk to someone during difficult times helps one cope and endure. Here's an article for the Mayo Clinic about Friendship and Health.
Relocate -Sometimes a change of scenery is just what the doctor ordered. A densely populated neighborhood with high crime, a lack of parks or safe places for recreation,, and the absence of quality food markets can have a negative impact long term on anyone.
Keep Learning – An active mind is as important as keeping your body strong. Here's a useful guide for the Alzheimer's Association titled The Healthy Brain Initiative.
Play – It teaches us to use our imaginations, keeps us mentally and physically fit, delays mental decline in old age, and more. Here's a great book about the many benefits of play titled "Play: How it Shapes the Brain, Opens the Imagination, and Invigorates the Soul".
We wish Google's new venture, Calico, the best of luck. Yet imagine if the average life span of a human being doubles yet again to about 160. What does that mean for the planet as a whole?
What do you think? Do you want to live forever?
Disclaimer: The article above is not meant to be medical advice. Seek out your physician's counsel in respect to your own health.