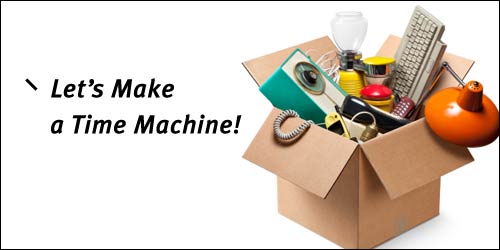 Here's the scenario. The kids are off from school for Winter Break. All the "must have" Christmas presents have been opened, played with and inexplicably no longer of interest to your children. The weather outside is just too cold for hours of active play. The precocious little buggers direct their attention towards you. With wide-eyed intensity they exclaim "WE"RE BORED!" Sensing all is lost, you unleash a primal scream in your mind. But not to worry friends. We've got some Crafting ideas to save the day.
Create Your Own Monster Kit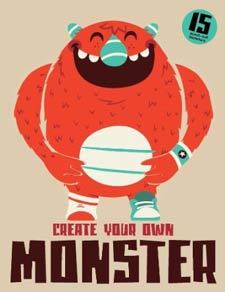 This DIY monster kit packs quite a lot of fun into a neat little package. Plus the creation of said monsters is a no mess proposition. The kit includes 12 whimsically designed monster card templates from the minds of an assortment of talented illustrators. You also get an additional 3 blank monster templates to create your own fun-filled cute monsters.
Create Your Monster Kit is available from our affiliate Amazon and other book stores.
Rainbow Loom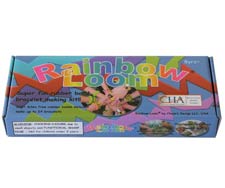 This is the latest craze among kids. In fact, these DIY bracelets have become so popular, countless How-To videos have been created featuring a myriad of eye-catching designs. What's inherently fun about making these bracelets is the relatively easy learning curve and the limitless potential to create intricate designs. Please note this particular craft requires manual dexterity and patience. Also, folks with big hands might find manipulating the tools and materials a bit frustrating.
Rainbow Loom Braclet Kits can be found at our affiliate Amazon as well as many other toy stores and online retailers.
Need more ideas?
Try one of the following craft books: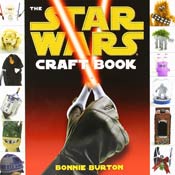 Star Wars Craft Book by Bonnie Burton
In a subtle way, it's an homage to the special effects artists of the original films whose craft making skills transported countless millions to new worlds of adventure. Much like the movies themselves, creating Star Wars themed crafts has the added benefit of bridging generations. Indeed, the Force is strong with this book.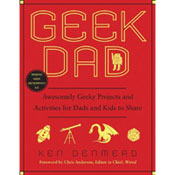 Geek Dad by Ken Denmead
A book of projects for Dads and kids to share that incorporates the fun aspects of science and of course, all things geek. The project ideas presented in the Geek Dad book provide opportunities for adults and kids to challenge themselves as well as one another. The future begins at home.
Do you have a great craft idea to suggest? Tell us in the comment section below.