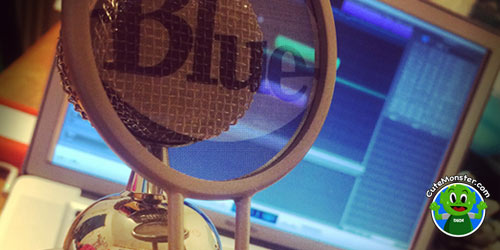 It's been a back and forth struggle to get The CuteMonster Show podcast underway in earnest. There was the inevitable prolonged search for the perfect microphone. Also,the incredibly meticulous and time-consuming research about podcasting which in retrospect probably heightened the anxiety and procrastination of starting a show. "It's got to be perfect!" Then eventually coming full circle to the epiphany that any endeavor worth doing should be fun. And so we begin.
The following is an introduction to what The CuteMonster Show hopes to become. As of this writing, we've published to SoundCloud and iTunes. You can subscribe to iTunes by clicking on the iTunes link below below the player.

Subscribe: iTunes | Android | Email | RSS
Feedback is most welcome as we will aim for greatness but realize like any project, it will be a work in progress. Thanks for listening!
Be sure to keep up to date on our Facebook page.