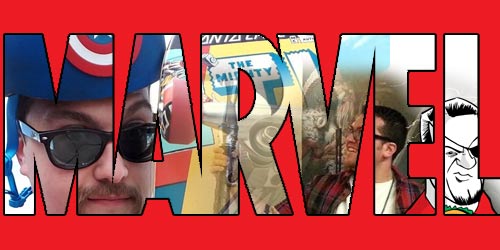 In this episode of The CuteMonster Show podcast, I interviewed Ryan Penagos, VP and Executive Director of Marvel's Digital Media Group. As a comic book fan it's comforting to know there are like-minded individuals overseeing Marvel's massive superhero empire. Ryan discussed his own personal journey to join one of the most popular and influential entertainment franchises in the world. He also gave a glimpse of the inner sanctum of Marvel as well as provided insight about two of Marvel's hottest comic book releases to date and more.
Highlights from The CuteMonster Show
One of the editors looked at me, stuck his finger out and pointed in my face, and said "hey, (expletive) deal with it, you're going to have deal with everything you ever liked getting spoiled for you forever!" – R. Penagos

There's something really special about a physical comic book. – R. Penagos
Subscribe: iTunes | Android | Email | Google Play | Stitcher | RSS
Related Links:
Marvel's Official site: Marvel.com
Ryan Penagos on Twitter (@AgentM)
YouTube Show: THWIP! The Big Marvel Show
Marvel Podcast: This Week in Marvel
Rating and reviewing The CuteMonster Show podcast on iTunes and Stitcher really helps us out. Also, if you like what you've heard, please share this post so that other people can discover The CuteMonster Show!
Thanks for listening! Be sure to keep up to date on the CuteMonster Facebook page.