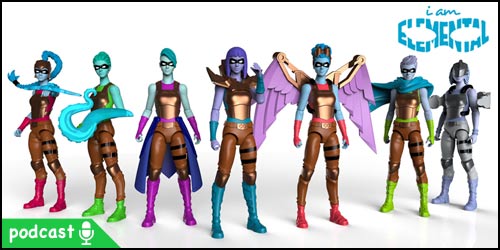 In this episode of The CuteMonster Show podcast I spoke with Chief Elemental Officer Julie Kerwin about IAmElemental. Her toy company sparked the Toy Industry discussion about the role female action figures play in the 21st century. Listen as Julie weighs in on IAmElemental's mission as well as what the future may hold for the toy company.
Highlights from The CuteMonster Show
I think that sometimes it takes longer for the conversation to catch up with the reality.

Fear is not a villain. Fear protects us from danger.
Subscribe: iTunes | Android | Email | Google Play | Stitcher | RSS
Who's Who in this Episode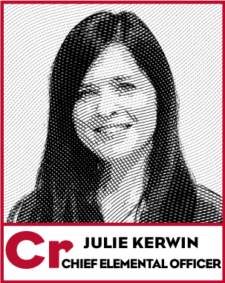 Julie Kerwin, the creative superpower behind IAmElemental's action figures for girls, is a voracious researcher, writer and thinker on the topics of gendered toys, creativity in children, and the power of play. Before launching IAmElemental in 2013, she spent five years as co-owner of independent music label Club Rock Records. Club Rock began by teaching original songwriting to teenagers and grew into a full-service production company, where she advised bands including The NowhereNauts (available on iTunes) on all business and creative aspects of album creation. Julie holds a BA in English and a certification in Secondary Education from Wellesley College, as well as a JD from Fordham University School of Law.
website: iamelemental.com
Facebook: https://www.facebook.com/IAmElementalToy
Twitter: https://twitter.com/iamelementaltoy
Rating and reviewing The CuteMonster Show podcast on iTunes and Stitcher really helps us out. Also, if you like what you've heard, please share this post so that other people can discover The CuteMonster Show!
Thanks for listening! Be sure to keep up to date on the CuteMonster Facebook page.