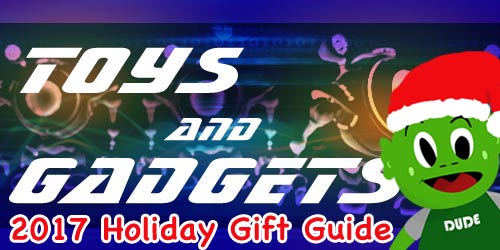 We made our list and checked it twice, it's the CuteMonster Holiday Gift Guide, and we think it's nice. We trust you've been good instead of choosing to be bad, for tis' the giving season and we hope you'll be glad.
Gizmos
DJI Spark minidrone
The age of personal drones has arrived. The drone itself is about the size of a large cellphone. It's lightweight and highly portable. With numerous automated functions built-in, operation of the drone is intuitive. Recommended for ages 14 and up. Available at Amazon
Watch a fun comparison video:

Sphero R2-D2 App-Enabled Droid Action Figure
Following up on their BB-8 App-Enabled Droid, Sphero has hit it out of galaxy with their latest iteration. The Sphero R2-D2 has all the personality fans love about this classic Star Ward droid. We suspect "big" kids aka adults will love this device. Available via Amazon.

HEXBUG Battlebots Arena
Based on BattleBots television show, HEXBUG successfully recreates action-packed head-to-head radio controlled BattleBots matches inside this miniaturized version of the arena. Witch Doctor and Tombstone BattleBots are included with the package which retails for approximately $79.99 Available via Hexbug Shop

STEM Toys
WowWee Magnaflex Rainbow Set
I love the variety of play activity a kid can have with this particular building set. Using colorful, bendable magnetic strips, a child can create an infinite amount of 2D and 3D shapes. The set includes an idea-starter design booklet that will inspire kids to invent their own creations. Available via Amazon.

Star Wars Droid Inventor Kit by LittleBits
Building your own R2-D2? Yes please. LittleBits will inspire budding robotics engineers to create their very own droid. They'll learn about circuitry, programming, and more while having fun. Not too shabby. The force is strong with this one.
Available via Amazon.

Meccano-Erector – MeccaSpider Robot Kit
I came across this grin inspiring robot at the 2017 New York Toy Fair. I thought it would not only be fun to build, but the play factor would extend way beyond the completion of putting the robot together. This MeccaSpider could wreak havoc on unsuspecting cities as well as one's pet dog. Did I mention it squirts "venom"(actually, water)? Available via Amazon.

Modarri Cars
I discovered this innovative toy car company a few years ago at the New York Toy Fair. They create well-engineered toy cars that you can assemble in nearly infinite variations. Think LEGO plus car building and you'll get the idea. Prices range from $23 and up. See Modarri for more info.

Video Games, Consoles, and Gear
Crash Bandicoot N. Sane Trilogy
Although not officially the mascot of Sony Playstation, one could argue this little guy truly should be. Since the days of the PS2, Crash Bandicoot has been a Sony Playstation exclusive that has delighted gamers of all ages. Now with the release of the Crash Bandicoot N. Sane Trilogy, players can have teh gift of reliving the thrills of the older titles, all updated for the technological goodness of the PS4. Indeed, it wouldn't be surprising if a whole new generation of gamers falls head over heels for the whimsical little orange marsupial. "Whoa!" Available via Amazon.

Nintendo Wii U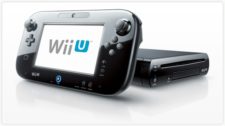 Great for kids ages 5 to 12. Perfect for family gaming. Although the console is on its way out next year with the 2017 release of the Nintendo Switch, we think the Wii U has a solid library of titles that will keep young gamers content for quite some time. Look for steep discounts on the console or buy used. It's well worth the purchase.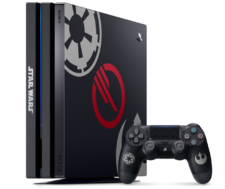 Xbox One S or PS4?
There are so many similar games available for both platforms that it really comes down to who you'll be playing with online rather than exclusive game titles per console. The hardware specifications currently favor the Xbox One S but to the naked eye, the difference is negligible versus the PS4. Both consoles offer kids ages 13 and up a wide variety of game choices and accessories. As for the PS4 Pro or Xbox One X? There are few games that truly take advantage of the advanced hardware specifications of either console. Perhaps when VR becomes more prominent and the prices drop it might be worth it. Then again, I found this PlayStation 4 Pro 1TB Limited Edition Console – Star Wars Battlefront II Bundle pretty tempting. It's available via Amazon.
Beats Studio3 Wireless Headphones
Whether listening to music or fighting the good video game against aliens hordes invading the earth, quality sound matters. It's also useful to spare others from the loud, mayhem-like audio such activites usually entail. Enter Beats Studio3. Perfect for audiophiles and gamers alike. Here's a great review from our pal Tshaka. Available via Amazon.

Cool Ride
Razor Power Core E90
The Razor Power Core E90 is an electric scooter tailor made for family fun. It offers up 80 minutes of continuous use, a top speed of 10mph, a hand-operated front break and push button acceleration control. It retails for about $129 but you can find it for less at Amazon.

What do you think of our 2017 Holiday Gift Guide picks? What would you add to the list?
Related:
Be sure to subscribe to our YouTube Channel.
Love podcasts? Catch up and listen to episodes of The CuteMonster Show.