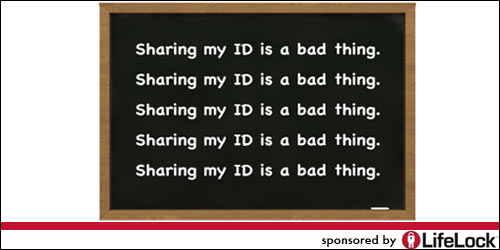 Summer is a time for youth. As much as I hate to admit it, many years have passed since I stepped foot on a college campus. The Fall will be here before we know it. Soon students will be flocking back to school embracing exciting new discoveries, an abundance of social mingling and maybe even hitting the books. Unlike my college years, these students will also have to face a hidden danger, identity theft.
Below are some tips to help college students keep their identity safe when returning to school:
Kids that are underage will be tempted to obtain a fake ID in order to go to bars or purchase alcohol and cigarettes. Many of these fake ID shops are now aligned with sophisticated identity theft rings which specifically target college students. Hand over too much information and your identity is as good as stolen. It's an important topic of conversation to have with kids because it may even save their lives as well as their personal identities.
Internet usage poses a problem since many campuses now offer free WI-FI service. General research and surfing should be fine but avoid giving out personal information. This course of action seems self explanatory but to the naive college freshman, not so much.
Debit cards are tempting to use because parents can better control spending habits. The downside? If thieves successfully obtain your debit card information you could lose all of your money. Most credit card companies on the other hand, give you 60 days to notify them of any theft which in most cases they will forgive the loss and not charge you.
Believe it or not there are still colleges that use a student's social security number as their student identification number. Avoid it. Instead make a request for the school to use a unique identifier.
For more tips about preventing identity theft visit LifeLock, a leader in Identity Theft Protection.
What steps have you taken to keep your college kids safe from identity theft? Have any of your college kids fallen victim to ID thieves?