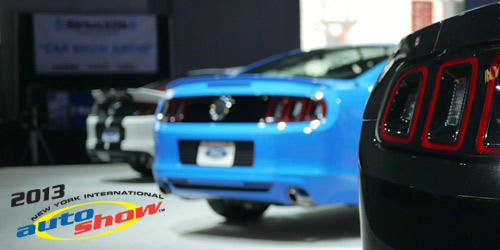 Press from all over the world converged upon the 2013 NY Auto Show for two days to take a meticulous look at the latest innovations the car industry has in store for 2014 and beyond. In my own experience at the show, I was able to sit in several of the most desired and exotic luxury cars in the world. Curiously, I discovered that exorbitant cost doesn't always translate into vastly improved design, comfort, and convenience. In addition, the influx of so called "green" cars has become pervasive. Nearly every automaker had a variant of either a hybrid or an all electric vehicle. Generally speaking, the state of the auto industry could best be described as evolutionary.
I was hoping to stumble upon a revolutionary breakthrough while attending the 2013 NY Auto Show. In reality, automobile companies have continued to refine combustible engine technology while incrementally increasing their footprint in hybrid and electric vehicles. Fuel efficiency, once a low priority for automakers, has become a crucial selling point due to the development of globally rising prices at the pump. Vehicle safety has also risen in prominence. Safety features have increased exponentially filtering into just about every class of vehicle. This trend bodes well for the reduction of auto related fatalities.
Below are a few images of the vehicles on display at the 2013 New York Auto Show. For a more extensive image gallery of over 140 images, please visit our Facebook page.