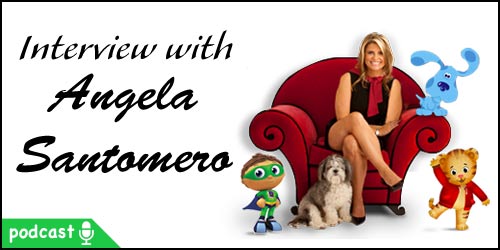 In this episode of the CuteMonster Show I spoke to Angela Santomero, the creative mind behind some of the best children's media in the world. With critically acclaimed hits spanning two decades such as Blues Clues, Super Why!, and Daniel Tiger's Neighborhood, literally millions of kids have grown up inspired by her work. We spoke about her childhood influences, her creative process developing a show, and her thoughts about the future in children's media. I enjoyed listening to Angela's perspective. I think you will too.
Highlights from The CuteMonster Show
It has to be a hit show kids want to watch or else they're not going to learn anything.

As consumers and parents, we need to have media literacy. When you put on a show, anywhere you put it on, it's like opening the door to your living room. You're inviting these kids and these characters in to play. Let's make sure that we want them around our kids.
Subscribe: Apple Podcasts | Android | Email | Google Play | Stitcher | RSS
Who's Who in this Episode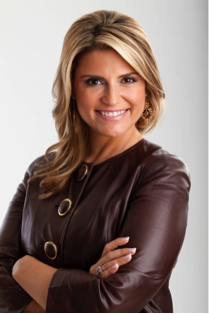 Angela C. Santomero is an original Co-Creators, Executive Producer and Head Writer for the breakthrough and award winning Blue's Clues. Angela is also the Creator, Executive Producer and Head Writer for the smash hit Daniel Tiger's Neighborhood (PBS), as well as Super Why! (PBS), Creative Galaxy (Amazon Studios), and Wishenpoof! (Amazon Studios). Malcolm Gladwell referred Blue's Clues as "One of the stickiest TV shows EVER made" in his book The Tipping Point.
Described by Joanne Rogers as "a modern day Fred Rogers," and by Fatherly.com as "the driving force behind the best educational programming for children," Angela's work has won the prestigious Peabody award, two TCA awards, 25+ Emmy nominations, and numerous Parents Choice Gold Awards. Angela's legacy is forever changing the way in which preschoolers watch television by presenting them with unique, challenging programs that enable them to learn through play, humor, and respect – – changing the world one preschooler at a time! Angela blogs on AngelasClues.com and her first parenting book, Preschool Clues – Raising Smart, Inspired and Engaged Kids in a Screen-Filled World is set to debut Spring 2018 with Touchstone/Simon and Schuster.
Angela has a B.A. from The Catholic University of America, which awarded her a Young Alumni Merit Award and her Masters degree in Child Developmental Psychology and Instructional Media & Education from Columbia University (Teacher's College), which awarded her with their 1999 Early Career Award. Angela's children's education background coupled with her unique knowledge of kids media and production allow Angela's work to successfully integrate education, entertainment, and active participation which enable children to learn through play.
Angela has a book coming out in Spring 2018 with Simon and Schuster's Touchstone called PRESCHOOL CLUES – Raising Smart, Inspired and Engaged Kids in a Screen-Filled World. The book explores the benefits of screen time, a healthy media diet, and how parents can use strategies from screen time to promote their children's educational, psychological, and social development.
When she's not writing, Angela likes to spend time with her daughters, Hope and Ella, her husband, Greg, and their puppies, Blue (just kidding!) Oreo and Samoa. She also loves to hear from YOU at angelasclues.com.
website: angelasclues.com
Facebook: https://www.facebook.com/AngelasClues
Twitter: https://twitter.com/angelasclues
Rating and reviewing The CuteMonster Show podcast on iTunes and Stitcher really helps us out. Also, if you like what you've heard, please share this post so that other people can discover The CuteMonster Show! Be sure to catch up with our previous podcast episodes.
Thanks for listening! Connect with us on the CuteMonster Facebook page.