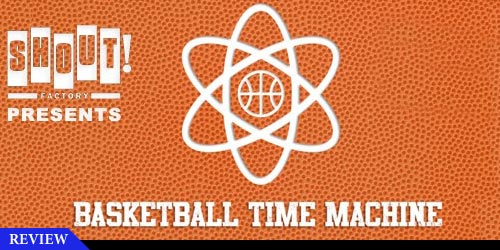 Being a fan of the New York Knicks in the late 1990s was at times a tough pill to swallow. Patrick Ewing was supposed to deliver New York to the Championship promised land. Instead, a Basketball legend named Michael Jordan of the Chicago Bulls would singlehandedly crush New Yorkers hopes and dreams every year in the playoffs like precision clockwork. Still, one couldn't help appreciate the phenomenal play exhibited by "Air" Jordan. And with an app like Basketball Time Machine at your fingertips, its easy to look back at all the greats of the game.
For 99 cents you get a fun app created by Shout Factory for your iPhone or iPad that's essentially an archive of thousands of videos including highlights of legendary players, playoff games, college hoops, entertaining Ads, interviews, and more. You can watch videos picked at random or by type and year. I've particularly enjoyed the commercials which never fail to amuse and give a new appreciation for the players. Even Patrick Ewing, who had a love/hate relationship with New York Fans, will win over the masses with his tongue in cheek performances.
Social media sharing is well integrated making it easy to share your newly discovered favorites via Twitter and Facebook. Be warned though, you might find yourself spending too much time with this app. As the kids might say, this app has "got game!"
Available for download at the iTunes App store.
Watch how Basketball Time Machine works!
Full Disclosure: CuteMonster.com was given a free redeemable code to review the app. All opinions about Basketball Time Machine are our own.