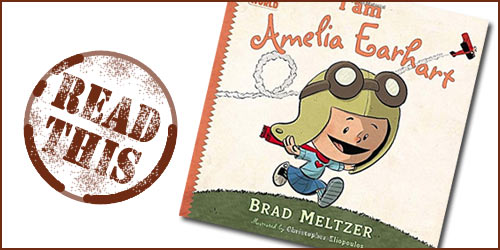 Prior to February 2016, I was unaware of author Brad Meltzer. Yet after listening to the man deliver the Dad 2.0 Summit keynote, I became a diehard fan. He spoke in great detail about the importance of legacy and gratitude in one's life. In addition, he provided an overview of his prolific work which included writing several novels, comic books, and most recently, children's literature. I was particularly intrigued by his biography series for kids. The stories are based on the lives of real life historical icons during their childhood.
Given that Mr. Meltzer was also selling signed copies of his books at the summit, I felt compelled to snap up 4 titles. I chose a well-rounded selection of fun biographical stories featuring Amelia Earhart, Martin Luthor King Jr., Anne Frank, and Albert Einstein. What I loved about these books was the fun way they humanized the subjects of the stories. They're all easily relatable kids, each facing unique challenges during a time in their lives which laid the foundation for their future world-renowned selves.
My particular favorite was wonderfully illustrated "I am Amelia Earhart". Take a look at the book excerpt below which captures the whimsical adventurous spirit of Amelia as a child via the artwork of the talented Christopher Eliopoulos.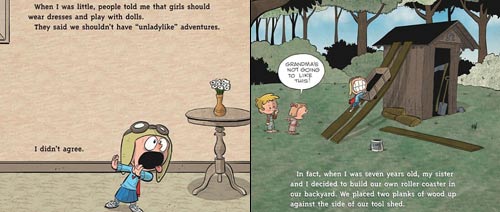 As you can clearly see, the kid was going places, both figuratively and literally. And that's really the secret ingredient of Mr. Meltzer's biography series appeal to kids of all ages—making history fun to read. I highly recommend the four books mentioned above and look forward to future releases.
Related posts: