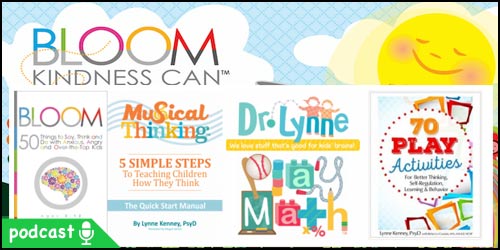 In this episode of the The CuteMonster Show I spoke with Dr. Lynne Kenney about some of her ideas on how parents can effectively bring calm to anxious children. We also discussed how parents can self-regulate themselves, as well as how to bring balance for those working at home. There's just so much invaluable information in this episode about addressing anxiety that I recommend parents and adults without kids to listen too.
Highlights from The CuteMonster Show
When our children are really intense and really anxious, and basically say to us "will you hold my anxiety?"…Sometimes if we're not prepared for that we join their anxiety instead of holding it for them.

If we're mindfully aware, then we're empowered to make shifts. We can recognize our own patterns and learn to slow down.
Subscribe: iTunes | Android | Email | Google Play | Stitcher | RSS
Who's Who in this Episode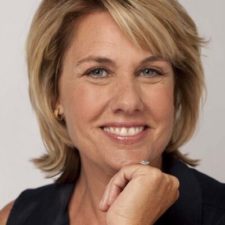 Lynne Kenney, Psy.D., is a Harvard-trained psychologist, mother of two teens, an international educator, and a pediatric psychologist in Scottsdale, AZ. Dr. Kenney is co-author with Wendy Young of Bloom: 50 things to say, think and do with anxious, angry and over-the-top-kids and author of The Family Coach Method.
Her most recent books Musical Thinking: 5 Steps To Teaching Children How They Think and 70 Play Activities For Better Thinking, Self-Regulation, Learning and Behavior introduce her direct instruction method for improving executive function and social-emotional skills.
Dr. Kenney has advanced fellowship training in forensic psychology and developmental pediatric psychology from Massachusetts General Hospital/Harvard Medical School and Harbor-UCLA/UCLA Medical School. Since 1985, Dr. Kenney has worked in community service from the inner cities of LA to national organizations such as The Neurological Health Foundation, Understood.org, HandsOn Phoenix, and Points of Light.
Dr. Kenney values making learning cognitive concepts easier for children, that's why she created the social-emotional literacy program Bloom Your Room ™ and Play Math. The original tools, games, and activities she brings to thousands of teachers, clinicians, parents, and students each year, empower children to become confident, masterful learners and productive social citizens.
As an expert, writer, media producer and TV host, Lynne's content has appeared on Good Morning America and in Real Simple, Good Housekeeping, People, Success, Parents, and Parenting Magazines.
website: lynnekenney.com
Facebook: https://www.facebook.com/DrLynneKenney
Twitter: https://twitter.com/DrLynneKenney
Rating and reviewing The CuteMonster Show podcast on iTunes and Stitcher really helps us out. Also, if you like what you've heard, please share this post so that other people can discover The CuteMonster Show!
Thanks for listening! Be sure to keep up to date on the CuteMonster Facebook page.