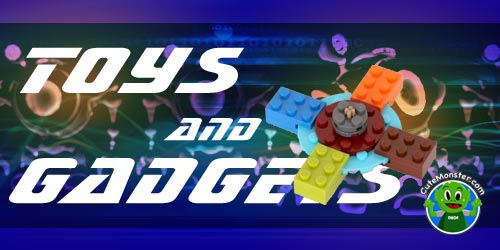 If you've got kids that are in elementary school then you've heard of fidget spinners. The upside of this latest fad seems to be the decrease in bottle flipping. I for one welcome the change. Plus now there's a fun DIY project via Frugal Fun for Boys and Girls to build your own fidget spinner using LEGOS.
You'll find detailed instructions, pictures, and also a LEGO parts list including links to purchase them if you don't have them available in your own personal inventory. See the demonstration video below featuring the aforementioned parts as well as the completed spinner.
May your fidget spinner spin to your heart's content.
Related:
Love podcasts? Catch up and listen to episodes of The CuteMonster Show.
Connect with us on Facebook too!