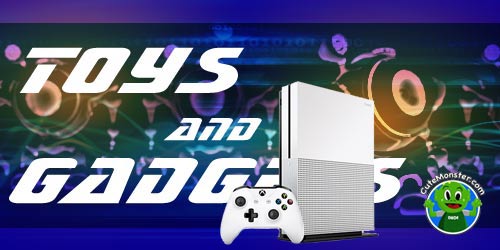 I finally succumbed to the pressure and purchased a Microsoft Xbox One S. My son had been lobbying me for this particular game console for the entire year. It turns out "ALL" of his friends have one and he's been the odd man out amongst his peers. Go figure. Yet it wasn't that particular shaky sob story that convinced me. Instead it was the absurdly steep Black Friday discounts.
The Xbox One S Hardware Details
I opted for the 500GB version which was bundled with a Minecraft video game. Included in the box was the game console, an HDMI cable(4K capable), one wireless controller, and full game downloads of Minecraft for Xbox One and Windows 10. I also purchased an additional controller and 3 video games. Did I mention the insanely great Black Friday deals? Set up of the device was relatively painless despite the minor annoyance of a lengthy software update.
The Xbox One S Interface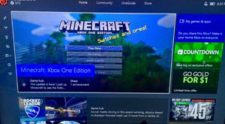 Historically speaking, intuitive user interfaces have not been the calling card of Microsoft. For decades they've relied more on locking in their users via an operating system while providing "good enough" software over the years. I'm glad to report times have changed for the better–at least in respect to their latest video game console. Navigating from section to section was seamless. Installing a game? No problem. Checking out the online store, just a few clicks and you're there. My only quibble is the font size. Some words are just too small to be legible unless sitting close up to the screen. My perfect-visioned kids even strained to discern certain details while looking at upgrade information during gameplay.
How is the game play?
We tested out 3 games, namely Rocket League, STAR WARS Battlefront, and Minecraft. The wireless controllers worked well. There was no lag and the tactile feel of the controller's buttons and grip exuded quality. Visually, the graphics horsepower on display impressed me. You become immersed in the game rather than concentrating on the hardware's idiosyncrasies–one of the nagging issues with Nintendo's cumbersome Wii U gamepad.
Overall Score: A-
Recommended for video game players ages 8 and up.
Pros: Quality hardware including top notch wireless controllers. Smooth graphics. Included 4K capability and blu-ray player for future proofing.
Cons: Online Play requires buying a subscription. Video Game prices are normally quite expensive.
We look forward to reviewing Xbox One games in the future. What are your picks for upcoming games in 2017? What would comprise your must-have games for the system?