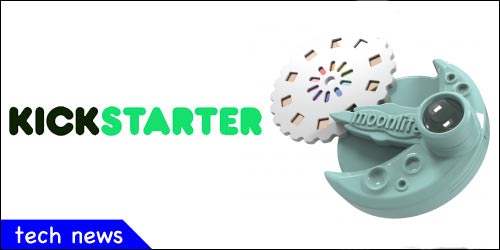 Parents with young children should love the Kickstarter project known as Moonlite. It's a bedtime story projector and app for your smartphone. Imagine a full color HD projection on your wall or ceiling, an interactive story reel working in tandem with the accompanying app, and built-in sound effects. Seems magical to us!
Bottomline
Fostering a love for reading in young kids can be a challenge. Establishing a bedtime routine for them creates additional obstacles. Moonlite has the potential to be a useful ally to parents seeking an educational bridge to close the divide. Sparking the imagination of kids lays the foundation for a better tomorrow. What's not to love?
Learn more about Kickstarter Project Moonlite.
What do you think? Do you think Moonlite can be a game changer for parents with young kids? Have you embraced tech to solve some of your parenting challenges?